A stand-up/writer/actor/presenter/accountant/basketball player/gym rat & sneaker head.
I've done loads of gigs: some for companies, some for TV/Radio Channels. Mainly for clubs.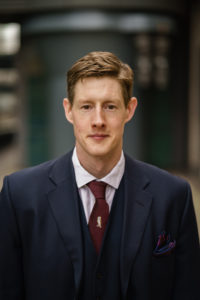 I've been in a few adverts. All can be seen on my showreel (see media page).
I've voiced a few things.
At festivals; I've performed 5 different solo-shows that have garnered sell-out crowds and some really good* reviews.
I've been very fortunate to perform extensively in the UK & also abroad: Australia, the Balkans, Scandinavia, Luxembourg, Spain, Belgium and the Middle-East.
I'm currently based in Australia. I'm back over to the UK every now and then and hope to do Edinburgh in a couple of years (2021)
*some were "very fair on the night"
Edinburgh / festivals:
"Luke Benson's Big Night Out"was a show all about drinking. It was excellent. It got no reviews apart from an absolute howler on a really bad night outside of the festival (it's very much a festival show).
"Luke Benson: Makes Something of Himself", a show about turning 30 & trying to do well [review here]
"Legendary Feet". A show looking at mythology & trying to write ones own legend through worthy feats.
"Backseat Hero": A show about being stalked by a Taxi-Driver. Funnier than it sounds [reviews here]
He has featured in 2 Edinburgh showcases – Big Value & The Comedy Reserve. Both of these were brilliant.
Other stuff:
In addition to this he has years of experience as a radio presenter/DJ from working on Shoreditch Radio & NUFC Podcast called "The Newcastle Natter".
He has appeared on Channel4, Channel 5, GinxTV, Radio 1, 6Music, Radio4, Capital, Virgin and Absolute Radio & written for BBC Radio4 & Sky.
Over the last 2 years, I've ventured into directing and have helped a couple with their shows. As a result mainly of their own talent they've done very well.
Should he do anything else of note it'll appear here.