He's an accomplished voiceover artist. Voicing multiple campaigns for Game and an epic social media event for Skittles.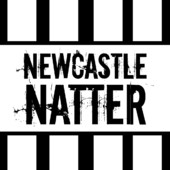 Luke had his own radio show on Shoreditch FM, you can listen to episodes on the station's website, here – or you can check out the archives on Luke's Mixcloud page (or via the player below)
Don't forget to check out Luke's podcasts, too – there's the Newcastle Natter (left) , which you can get on iTunes, here or at the Playback Media page, here.